A festival like no other
Now in its 12th year, the World Architecture Festival 2019 will take place on the 4-6 December at the RAI Amsterdam.
At the heart of the Festival sits a unique awards programme. It is the only architecture awards where architects pitch their work to a panel of expert judges and their peers - all live at the festival in Amsterdam. Gain global recognition and invaluable feedback on your projects by submitting your completed buildings and future projects across multiple categories. Learn more about why you should enter WAF 2019.
Alongside the awards programme sit keynotes and seminars across two stages, architecture city tours, an exhibition of high-end manufacturers, fringe events, parties and more. Under one roof, over three days WAF provides a global stage of extraordinary architecture.
Enter your work
WAF award entries are open - submit your entries by Monday 27 May.
The WAF entry and judging process
Only at WAF are you judged by your peers, your heroes and the industry's power players, all live at the Festival in Amsterdam. Submit your work in 35 categories across completed buildings or future projects.
2018 winners presentations, live from WAF
World Architecture Festival 2018 saw more award entrants than ever before. Judges were impressed by the high standard of projects and had difficult decision choosing the worthy winners.
WAFNewsletter
Including buildings studies, book reviews and commentaries from the WAF team and invited contributors.
WAF Podcasts and Films
Hear and watch winner presentations, keynote talks and more.
Testimonials
WAF is the most important architecture event in the world, but don't take our word for it!
550
Live Finalist Presentations
Why do architects enter WAF?
The World Architecture festival is the only event where all shortlisted architects present their projects live in crit rooms to their peers. WAF's unique, rigorous judging process will strengthen your credibility and sets you apart from the competition. Our finalists, judges and attendees span the globe allowing you to develop an invaluable international network that you can seek advice from, partner with and win work from.
Watch the 2018 highlights film to discover why it is so important for architects from across the globe to enter the WAF awards.
This was a real eye opener and a brilliant event in that everything happening around the world is brought to a single event. I was really impressed with the topics and speakers especially on how architecture see's the future of the world and the global issues that are being addressed.
Gansen Govender, Senior Project Manager, GHD
Winning the award is a great encouragement for what we have done, for refreshing ourselves, our architecture. After WAF, we have been well-known from around the world and it gives us chances to meet and talk to different people, this is very important to us, especially when we are always searching for doing something new.
Sanjay Puri, Founder, Sanjay Puri Architects
WAF is a wonderful mix of theory and the reality of everyday practice in the presentations, the jury-comments, the lectures, the debates and exhibitions. The excursions, parties and joined dinner offer excellent opportunities to network. WAF is the most inclusive cross-border event on the architectural horizon!
Brigitte Van Bakel, Principal Architect, Am
Founder Partner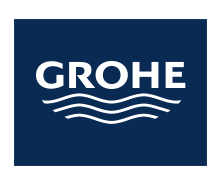 Headline Partners