​
WORLD ARCHITECTURE FESTIVAL: THE DIGITAL EDITION​
WAF, the world's largest annual international architectural event is available live and on-demand right now, click here to buy your pass. Already have a ticket? Click here and enter your email address to login.
The event consists of three days of keynote talks, awards, and fringe events, featuring leading global architectural thinkers and industry personalities live-streamed exclusively to festival delegates.
With 18 digital crit rooms and 18 trios of international judges, the WAF 2021 digital event stands offers the largest amount of content in the history of the festival.
This year's digital event will generate 40 days of exclusive programming which will be available to delegates on-demand up to 90 days after the event.
This edition is your one chance to find out what attending the live festival really feels like and all from the comfort of your own home! Can you afford to miss it?
PLUS! Twelve big-picture architectural initiatives addressing some of the world's most pressing challenges have won the first of this year's WAF Awards!
The WAFX Award winners are all selected from entries to the Future Projects category in the WAF Awards Programme, for their ambition and scope.
Register for FREE for WAF Futures, sponsored by GROHE, to watch the WAFX winners present their projects followed by a conversation on the topic with our expert studio guests.
The Inside World Festival of Interiors shortlist has also been announced! Consisting of over 100 of the very best designed interior projects by some of the world's foremost design and architecture firms across more than 20 countries you can view the full list here.
Join the conversation #WAF2021 #WAFutures.
"WAF will blow your mind." Layton Reid, Director, Desitecture
A festival like no other... Dedicated to celebrating and sharing inspirational architecture, WAF is the only architecture event where keynote talks from the industry's most influential figures sit alongside live-judging presentations from over 550 award finalists. Watch the 2019 highlights film to hear the reasons why architects from across the globe attend WAF each year.
Home
Founder Partner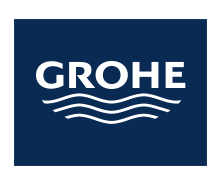 Headline Partners