WAF Goes Virtual in December, Returning as Live Event in June 2021
New for 2020, WAFVirtual promises to be the world's must-attend virtual architecture festival. Taking place from the 30 November – 4 December, it will consist of panel discussions, special WAF prizes, networking events and talks. WAFVirtual will bring together the global architecture community at a crucial time. Attendance is free.
World Architecture Festival is where architects and designers meet to share ideas and set the future agenda. The live event will take place on the 23-25 June 2021 at the FIL, Lisbon. The live-judged awards sit at the heart of the festival alongside keynote talks, fringe events and an exhibition.
The entry deadline has been extended until 8th January 2021.
"It's rejuvenating and an honour to win" Petra Blaisse, 2019 winner
WAF offers a unique opportunity to present your project live to world renowned judges. Watch the 2019 highlights film to hear the reasons why architects from across the globe enter their work into the WAF awards each year.
Founder Partner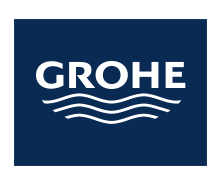 Headline Partners